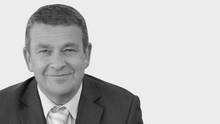 A lifelong resident of Miramar, Andy has unsurpassed local knowledge and real life experiences which resonates well with his clients. He relates easily to residents, is always approachable and has a deep understanding and appreciation of the benefits that this vibrant area has to offer.
Prior to joining the Ray White, Andy had an extensive and successful background in sales.  Account management in various roles but none more so than the 20 years contracted to a major telco as an independent consultant entrusted to look after a number of large corporate and Government accounts.
He has a real passion for property and having renovated and sold a number of homes over the years it has given him a great understanding of what is required prior to presenting a property to the market in order to achieve an outstanding result.
If you are looking for someone who will give honest advice and provide exceptional service, please give me a bell today.
Agent Reviews
Kevin & Andrea Rounthwaite- Wellington

When we came across the perfect property after selling ours, the last thing we wanted was a 'sales' person. Andy proved to be helpful and considerate without the hard sell, and we really enjoyed the friendly, human side of his approach to helping us get the home we wanted at the right price. His background with the property helped us through the decision-making, and we appreciated how he went out of his way during the buying process, meeting us for additional visits and helpful advice. Andy is a great person to deal with, and it was an excellent outcome for all of us. Kevin and Andrea.